Only The Best
What sets us apart? At Miami Links we are strict with designing the absolute best-in-class pieces. We decided in the beginning that Italian-crafted chains are just that and we are sticking to it.
All of our designs are made with real gold and silver. We do not use, copper, brass or stainless steel as our base material. Why? Because those materials are sub-par in jewelry.
If you are looking for luxury, upscale, and elegance, you will only find that here at Miami Links.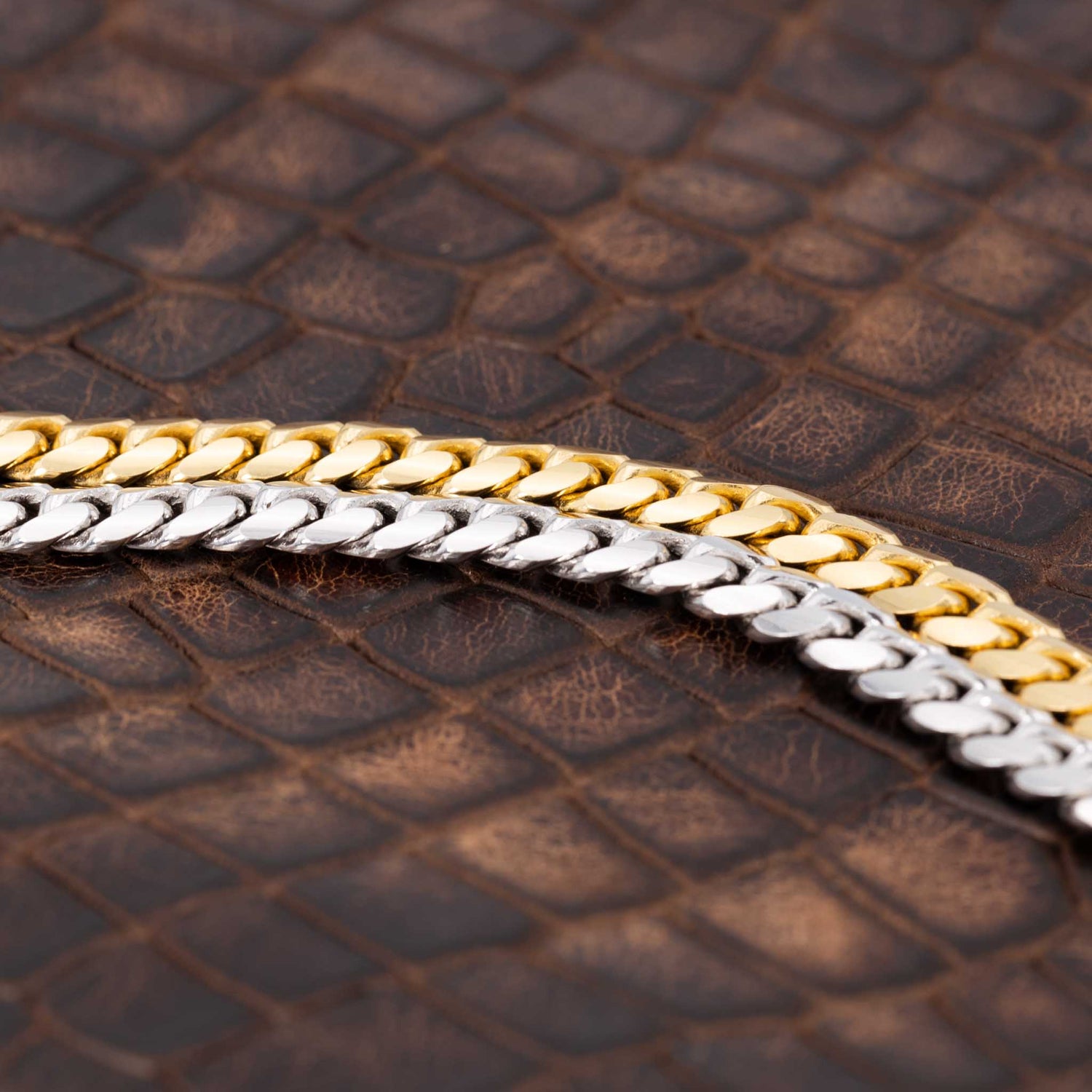 Gold & Silver
We only use the highest quality precious metals in our designs.
Gold & Silver.
No stainless steel, copper or brass as a base metal.
Quality
Elevate Your Style with our Premium Pieces and Impeccable Italian-Craftsmanship.
Miami Links
Service
Experience Unparalleled Customer Service with our Top-Notch Team.
Hundreds of REAL 5-star reviews.
ECO Friendly Packing
We all do our part. Eco-friendly packaging in an FSC® certified box is one of our many commitments to environmental, social and economic sustainability.
Let customers speak for us